read stories of recovery
A Nurse's Recovery Story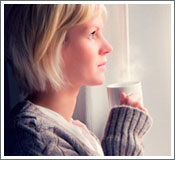 I believe the most compelling part of my story of becoming addicted as a nurse is that after two very painful shoulder surgeries, I couldn't get off the narcotic pain meds. In fact, I clearly remember the very first opiate I ever had (age 38) and remember that I wanted to feel THAT way forever.
By the time the physician cut me off, I would get sick without them. I began to take them from friends and family members. My husband broke his arm skiing that winter (how very thoughtful of him) and at least one of my four children had her wisdom teeth taken out. She asked me where her meds were the day after surgery and I told her I had taken them. She asked me where I had taken them and I said, "No, you don't understand. I actually TOOK all of them"!
Several years and a few "slips" later, all of my children are college graduates without any student loans (!), I have a clinic job I love, I still see an addictionologist regularly. As I truly believe this is a medical disease, my husband is still with me (even though he is crazier than I am) and I attend AA a few times a month and have many of friends who are in recovery as well.
Just for the record, our nursing license is an important privilege. Remember that. Imagine being a patient or having a child of yours or your parent as a patient of someone who is diverting or loaded or both. I know many who have practiced that way for years. It is nothing new; we are just beginning to address it openly.
The Oregon State Board of Nursing has one responsibility to protect the public and another to protect and uphold the public perception of nurses. They have reworked and reworked their response to substance abuse within their ranks. They are getting better at it, but still have a long way to go in terms of assumption of innocence, handling people with respect and compassion, and yes, even trust. Treating people like children who are already in a state of shame will very often cause them to act like children. Healing is possible but we must remove the punitive nature of the treatment scene. You wouldn't scold your child for having leukemia, would you? Of course not! Drug and alcohol addiction is a lifelong, terminal illness. Our best hope is a long and happy remission!
I always gently remind my patients who are taking opiates that after 10 days of use our bodies begin to become acclimated to them and it may be difficult to come off of them without withdrawal symptoms. Their physicians very often don't talk about the powerful addictive potential of a medication they freely prescribe.
—A Recovering Nurse
Reach a trained recovery support professional ready to help you:


NAN Response Line:
888-516-2796

Find a recovery support group with other licensed professionals
just like you:

Join us for upcoming recovery support activities offered around the state of Oregon: